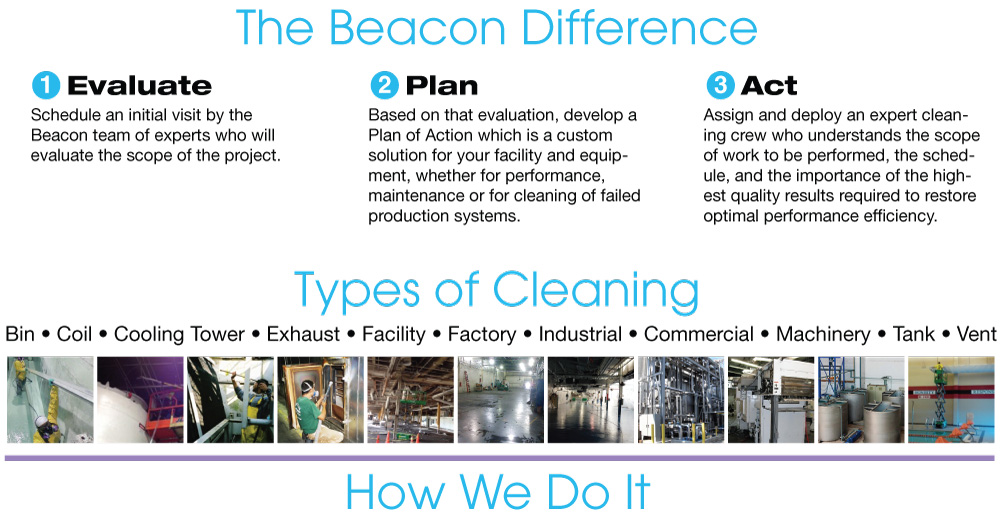 Minimize Down Time
Nothing can be as frustrating as production down-time, especially when it has to do with equipment failure due to maintenance. But when it happens, you want to be back up and running as quickly as possible and at maximum operating capacity. You want to trust the industrial cleaning service you call to be responsive, detailed and professional. We are an industrial cleaning service.
Scheduling Preventive Maintenance
Preventative maintenance is critical to your operation. And the most important part of scheduling preventive maintenance is selecting the time when it's going to be performed and feeling confident that you will be up and running as soon as possible, on schedule, with minimum disruption and returning to operating at peak efficiency.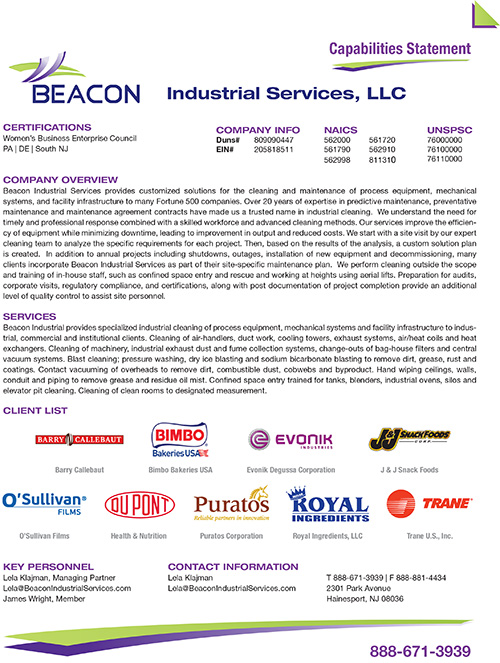 Click here for PDF Capabilities sheet.
We clearly understand what you want and that's why we offer you The Beacon Difference!