Because most exhaust cleaning is overlooked.  Your exhaust system is critical to the removal of odors, many contaminants and impurities that leave the air unhealthy. Often, it's the classic case of "sight unseen." That's why Beacon Industrial Services can provide a proactive maintenance approach that alleviates dirty exhaust systems.
The longer your system remains unattended the more contaminants build up with grease, grime and other forms of debris, all eventually producing polluted air which can be dangerous to your facility's atmosphere and workers. Because air flows through the system consistently, it is more prone to collect material which then accumulates. The exhaust system is vulnerable in this way, which indicates that proper cleaning is essential.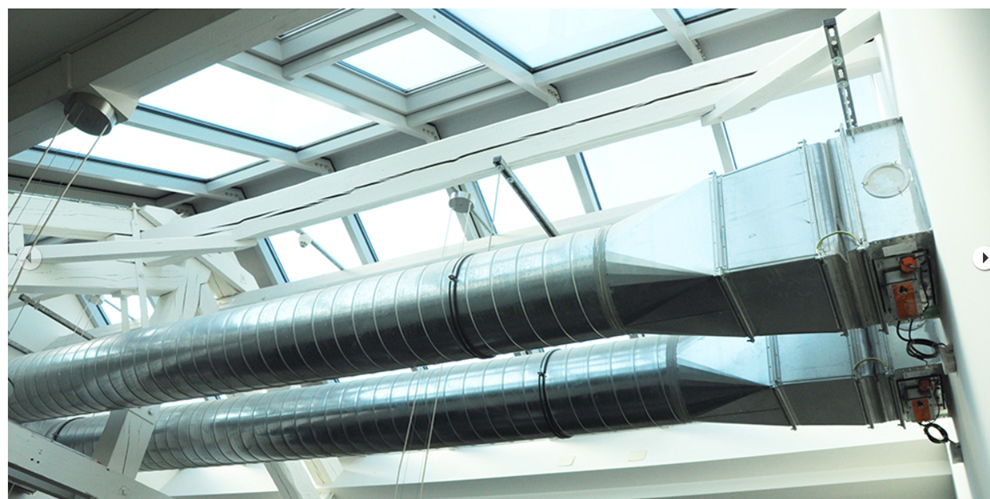 The exterior may appear clean, but it's what's inside that can cause problems
To keep your system running properly and to avoid loss of efficiency, scheduled industrial cleaning is your logical solution. This is also a way to save on costs. It takes a technician more time and effort to deal with unaddressed exhaust system build up. What's more, your system can experience permanent problems. Don' t risk loss of efficiency or high cleaning costs or the risk of serious damage by overlooking industrial cleaning. Our professional industrial exhaust cleaning experience offers the necessary infrastructure and technology needed to handle certain complex exhaust systems. For example, laboratory and manufacturing fume exhaust hoods. Depending on the kind of contaminant level, a cleaning solution may be used to disperse the accumulated dirt and facilitate cleaning.
The point is to have a conversation with us to learn more about how your facility can literally save money and related potential losses in exhaust cleaning.
800.671.3636
Be sure to review our website: https://beaconindustrialservices.com/cleaning-services/exhaust/